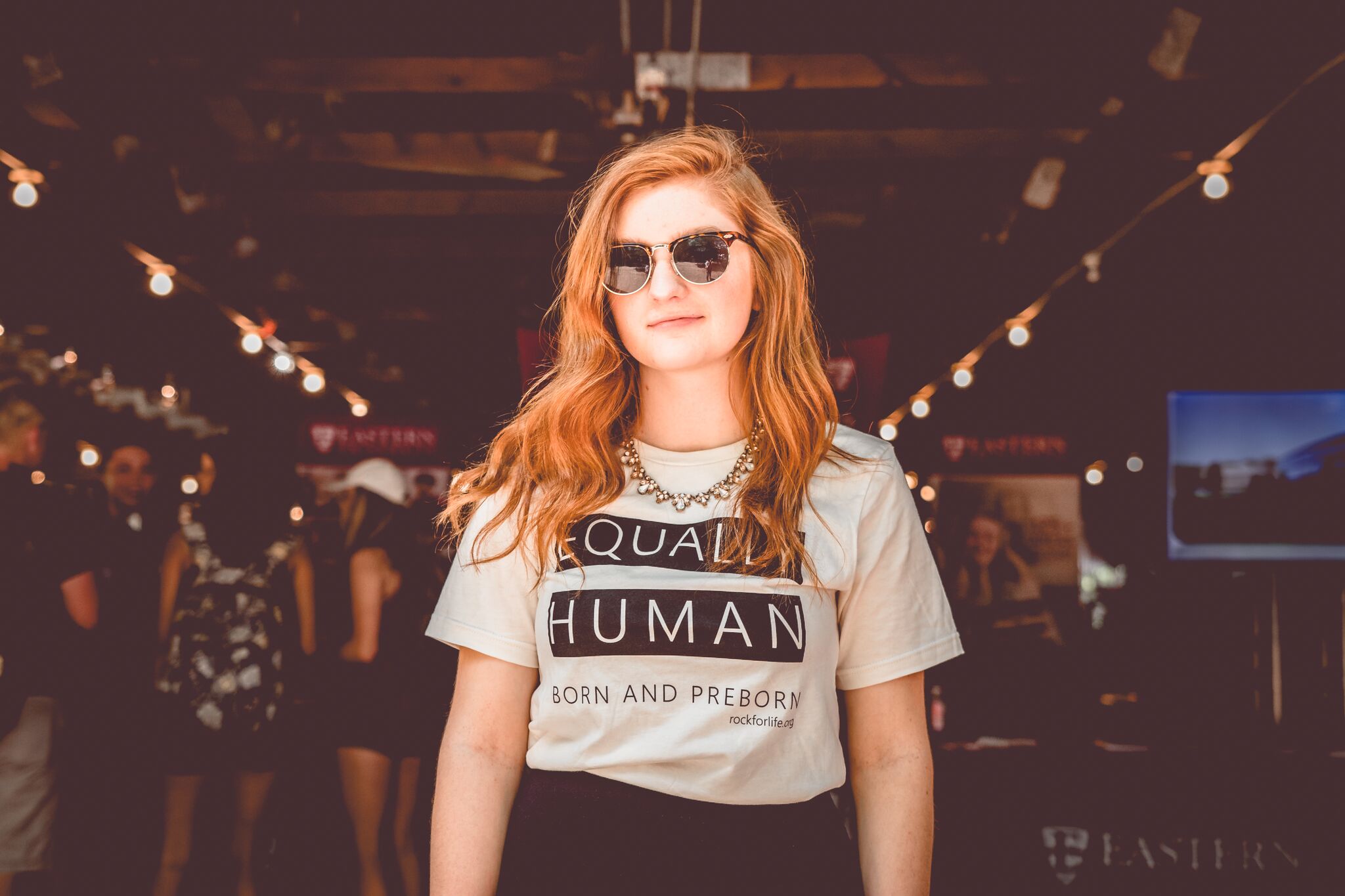 Hi, I'm Autumn. I'm 18 years old and work for Students for Life of America, as their Student Spokesperson. My pro-life journey began just last year when I made a rebuttal video against Teen Vogue's support of abortion. The video ended up getting a lot more attention than I thought it would, which blew me away. I am so passionate about the pro-life movement and so honored to be a voice for other young people. I believe our voices are valuable, I believe we are the Pro-Life generation, and I believe we will abolish abortion in our lifetime.
Up until last year I was homeschooled, but now attend a community college. I compete in a National speech and debate league called the NCFCA. Speech and debate have helped me to think critically and articulate what I believe.
Since the first video, I have had the opportunity to speak all across the United States. In the past two years, I have spoken for a handful of Pregnancy Resource Centers, spoke in front of 2,000 young people at the Students for Life National Conference in D.C and taught workshops at Creation Fest as well as presented on the main stage in front of thousands of people sharing Jane Roe's story. I had the opportunity to go to the White House and discuss the pro-life movement with Vice President Mike Pence and his wife, and attend the 2018 and 2019 March for Life.
The reason I am so passionate is because I want young people everywhere to live in truth, speak up, love well, and save babies. Please join me in this fight for life.
Where there is life, there is hope.
"He must increase, but I must decrease." John 3:30
At Students for Life, we transform culture by recruiting, training, and mobilizing pro-lifers to abolish abortion. We launch and support Students for Life groups in colleges, high schools, middle schools, law schools, and med schools throughout the nation to educate other young people about the violence of abortion, create new pro-lifers, and transform campuses into places that support pregnant and parenting students.